Make your website intuitive
Discover the Particular Audience platform.
Learn more
Last month, leaders at Particular Audience (PA) met in Kangaroo Valley for the annual executive offsite to discuss planned outcomes for 2022, strategy and alignment.
The international team flying into Sydney included Beth Smith, Global Head of Account Management and GM of the UK office, Lindsay Hatton, Global Head of Business Development and GM of the US office, and Paul Aguele, Sales Manager for EMEA and soon to be market lead EU based out of a newly formed Amsterdam office.
During the four day Offsite, there were a range of outcome driven sessions led by each department. The purpose of each session was to ensure business alignment driving broader team engagement, technical advancement and excellence in customer experience.
Key sessions included personality profiling and alignment led by Vivien Do, People Lead, and a look under the hood of our current and future technology by Andrew Weaver, Head of Engineering. 
Founder and CEO James Taylor, led a collaborative workshop on how we can collectively optimize the customer journey, through sales, account management and marketing.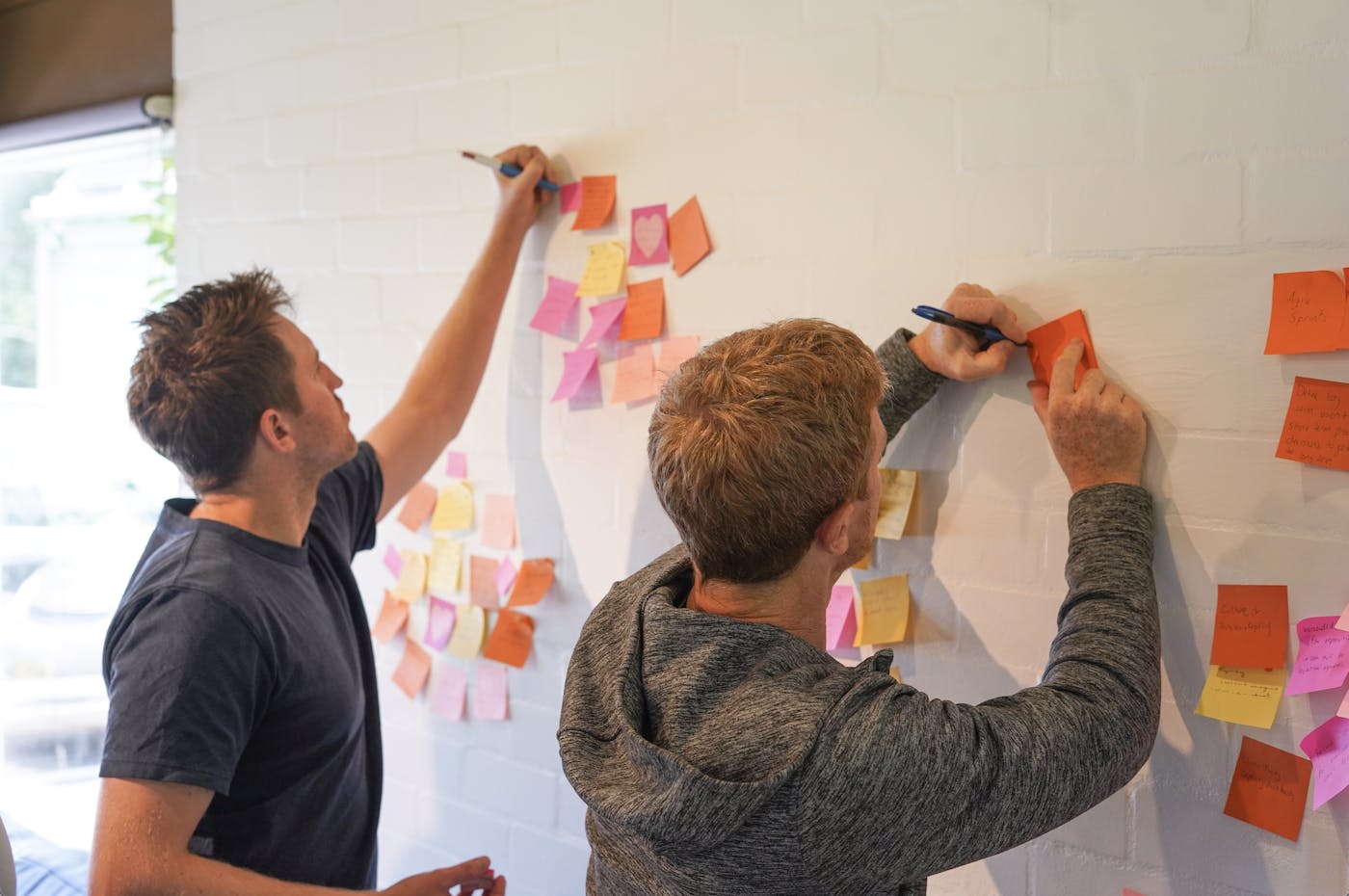 Vivien and Alex Milliner, Head of Operations, ensured everyone was held accountable over the four day period. With sessions promptly scheduled and deliverables agreed. Key topics included:
How to overcome commercial delivery hurdles as a team;
How product drives growth; 
Fingerprint for success, to help us truly understand one another;
Optimizing the client journey;
Expanding tech at PA; 
Defining our values to help guide bottom up initiative. 
Among many, here are three key takeaways from the even:
1. Connection matters, more than ever before
It was agreed that the PA team around the world had felt the repercussions of working from home through Covid lockdowns. During a session focused on tackling global business challenges and categorizing solutions, Nielsen Varoy, Senior Sales Manager for APAC, Lindsay and Paul all shared their enthusiasm for further building on recently returned to office buzz and the recently regained ease of interpersonal learning. Developing strong friendships between team members to create an in office environment where osmosis learning happens as default to foster growth. 
Looking for the invisible glue that holds startups together during times of high growth, as an internationally spread commercial team, we plan to concentrate on IRL interaction at each of our international hubs.
When looking at the business development teams in the UK and US offices, Lindsay, Head of BD and GM of North America, also shared the importance of being in an office to facilitate "fast learning, personal growth - and, in general, fun for everyone involved." 
While different departments need different support systems to encourage growth and fun; this was a timely reminder for the team that cross department connection, especially during Series A and beyond, is fundamental to success.
This was brought home in a values focused session led by Vivien, which reminded everyone of one of our guiding principles, that nothing is worth doing if you're not having fun. 
2. Fostering creativity leads to innovation
In the PA welcome pack, prospective employees are encouraged to read Ask Your Developer, the Twilio story, amongst a few other books. The key outtake from the book, which is brought to the office everyday, is the importance of making every job creative. 
In fact, if you don't 'fail fast' and pivot within a startup you risk getting left behind. Lateral thinking, a data backed test driven culture and creativity in execution are all key to mastering the art of the pivot.
This ethos was encouraged throughout the offsite with value building sessions throughout the day and team bonding in the evening. 
Vivien is pictured leading a session on company values, and how we can bring them to life in each office.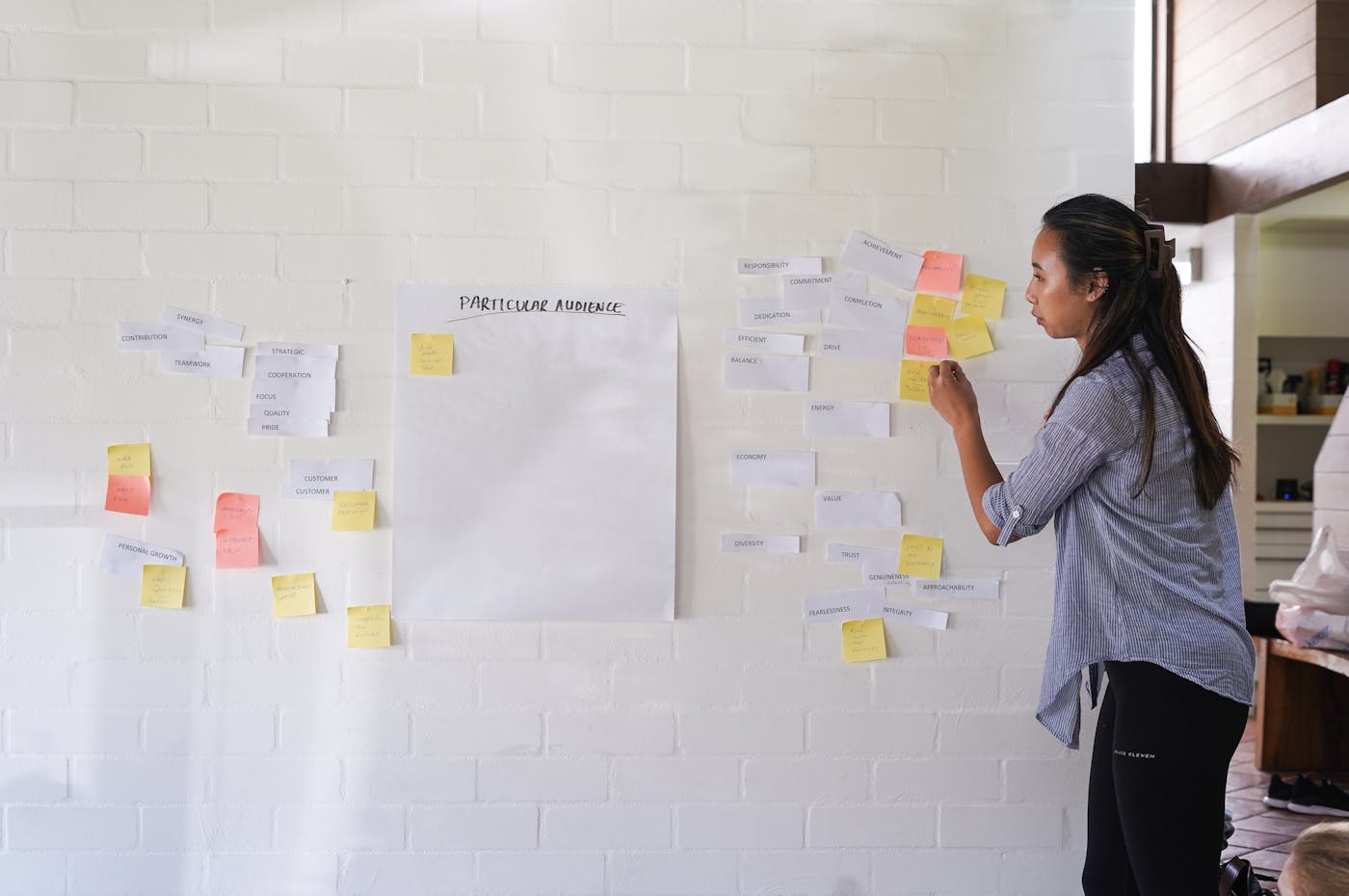 Particular Audience itself has proven to be an agile entity not afraid of the pivot. These values are integral to the continued success of our business as we adapt to scale, and continue to balance customer led growth with a rapidly evolving product ecosystem that generates genuine product led growth too.
3. Working on problems as a team
At PA, we never complain without first proposing a solution. However, one key takeaway from the offsite was understanding the unique ways that different people approach problem solving. 
The mind of a developer might approach something differently to a marketer, for example, which might be different to how the business leader or head of operations sees things. Every leader has their own unique set of skills and transferable knowledge to bring to the table, and that diversity is what makes a team worth more than a sum of its parts.
Each department operates with their own currency (or KPIs), developing an understanding of what those are drastically improves ways of working together.
The annual offsite is a necessity to define and plan business goals, driven by the flair each business leader, unit and person brings to the table.
Overall, the most obvious outcome for the week was empowering the team to work together to define the future state business blueprint. This included time to smooth out friction points, to connect on overlapping themes, and define how each team can work together to deliver success in the next 12 months. 
Accuracy is kindness, and productive alignment depends on this to thrive.
Off the back of the Offsite, Patrick DiLoreto, Senior Product Manager, has started mapping what this means for our product roadmap, and each department is driving bottom up business planning, accountability and execution using Salesforce's V2MOM framework, ensuring all individuals play a tangible role in business success. 
With a commitment to rapid quality product development, Patrick will be sharing a blog post with product updates shortly. Watch this space.